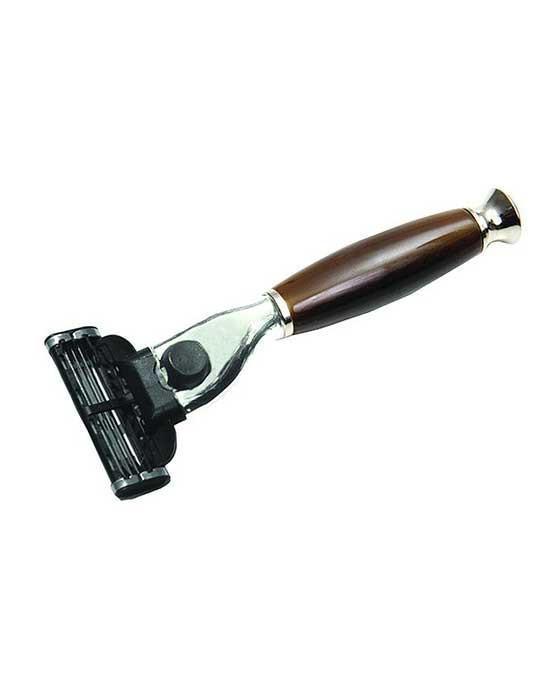 PureBadger Collection Shaving Razor Brown Handle - Mach3 Head
Please Login / Register to view pricing and purchase products.
PureBadger Collection has single-handedly transformed modern shaving. This think handled edition from their signature line comes in an exquisite brown finish, a truly unique 
The razor handle is exclusively compatible with Mach3 razor cartridges, making this blade an excellent compliment for the gentleman seeking more definition and enhanced control from the familiar razor. 
Since this handle is compatible with one of the most popular cartridges on the market, it creates an excellent opportunity for reoccurring income, subscription services, or simply a quality tool your business can stand behind.