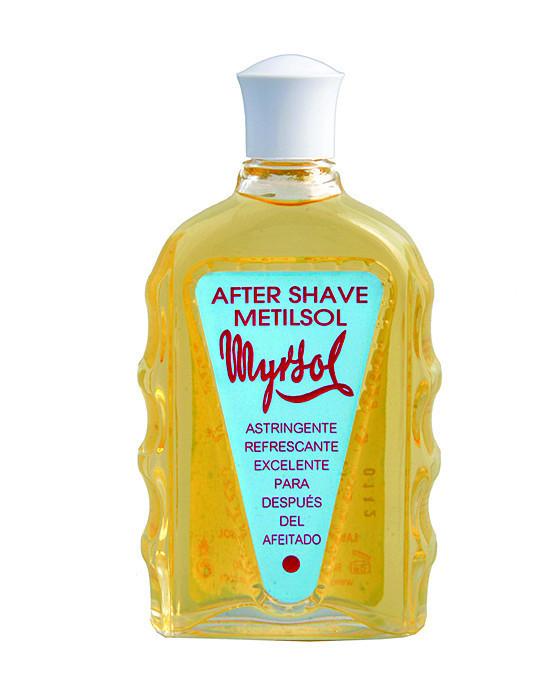 Myrsol 'Metilsol' Astringent After Shave (180ml/6.08oz)
Please Login / Register to view pricing and purchase products.
Description:
Myrsol aftershaves draw inspiration from classic barber supplies. The 'Metisol' version from their signature line is simply incredible. Made in Spain, Myrsol's Metilsol Aftershave is a bracing formula with a snappy finish that helps you get a good start to the day. 
The old-style glass bottle yields for better grip and carries an aftershave that emits a strong masculine scent that compliments every shave. This aftershave is the perfect way to end each shave.
Key Features:
Packaged in a beautiful glass bottle.
Apply a light splash aftershave.
Repairs skins and is anti-irritation.
Softens the skin.
Closes pores without irritation.
Pungent, herbal, and menthol fragrance.
Includes alum stone and potassium which helps stop bleeding from small nicks.
Weight: 180ml/6.08oz.
Manufactured in Barcelona, Spain.