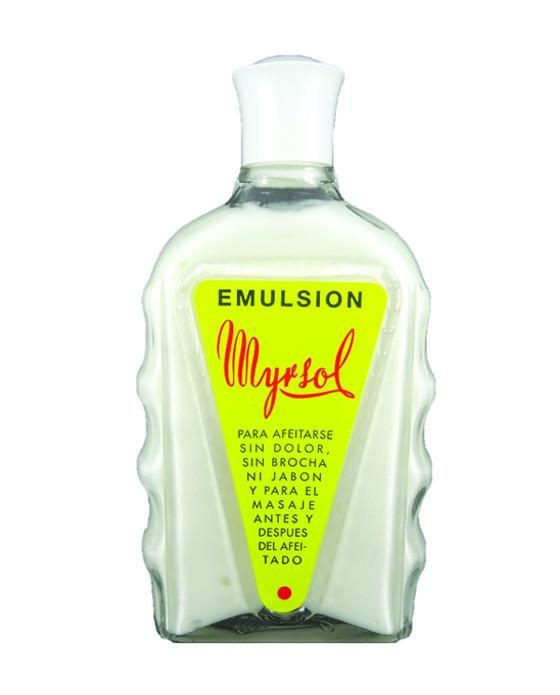 Myrsol Emulsion Pre/Aftershave (180ml/6.08oz)
Please Login / Register to view pricing and purchase products.
Description:
Myrsol's Emulsion Pre/Aftershave is a robust formulation lotion that braces the skin for a shave and nourishes/repairs it post-shave. It's also an excellent alternative for shavers seeking a thicker and lustrous application over its liquid counterparts.
The old-style glass bottle yields for better grip and carries an aftershave that emits a strong masculine scent that compliments every shave.
Key Features:
Regenerates the skin providing a pleasant and intense cooling sensation.
Repairs skins and is anti-irritation.
Closes pores without irritation.
Improves skin's texture, Softens the skin.
Milky balm texture.
Moisturizes and tones skin.
Makes a refreshing post-shave treatment.
Features a menthol and light herbal scent.
Enriched with lanolin for a non-greasy moisturizing experience.
Weight: 180ml/6.08oz.
Manufactured in Barcelona, Spain.