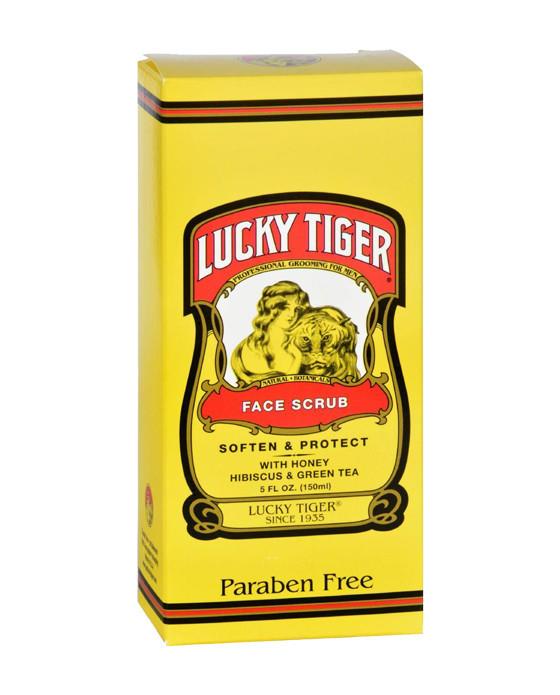 Lucky Tiger Exfoliating Face Scrub Blend 5 OZ
Please Login / Register to view pricing and purchase products.
Lucky Tiger Face Scrub is formulated with a select combination of natural botanicals, including:
• Natural Honey – Due to being rich in protein, minerals and vitamins, honey offers a soothing solace to skin, improves hydration and stimulates the facial muscles, thus leading to a tightening and firming effect for a youthful look.
• Natural Green Tea – A natural exfoliator, Green Tea gently removes dead skin cells and impurities whilst rejuvenating the active ones.  It also fights signs of aging.
• Natural Hibiscus – A rich source of AHAs and amino acids, natural hibiscus boasts antioxidant and exfoliating properties. It tones, hydrates, and firms the skin naturally.
• Polished Green Bamboo – Bamboo extracts help the skin to absorb essential nutrients and also serve as anti-irritant. The extracts also exfoliate skin to make it ready for a smooth shaving experience.
• Jojoba – An emollient in itself, jojoba absorbs readily into your skin to boost cell renewal, throw-off dead skin remnants and reduce skin pores.