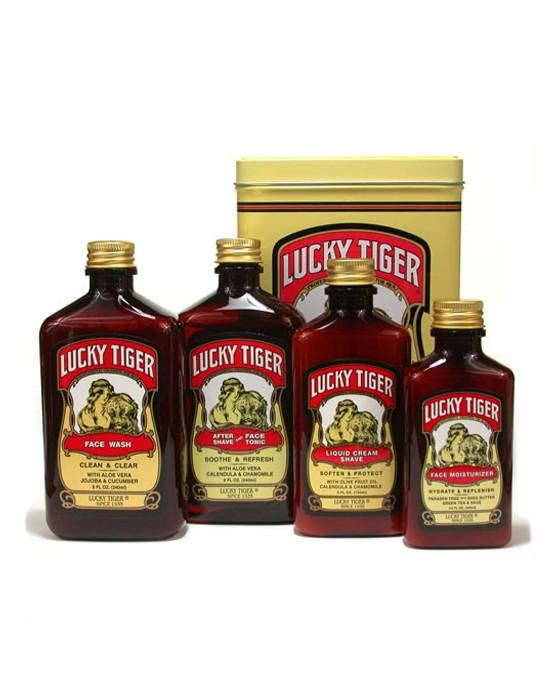 Lucky Tiger Essential Grooming Kit (4 Pieces)
Please Login / Register to view pricing and purchase products.
Face Wash (8 oz.): Lucky Tiger keeps things as spruced up as possible with its 8oz scented face wash that is set to give you a dapper look you have been longing for. It hydrates the skin, clears oil and dirt out of pores and aids in keeping the face prepped for a flawless shaving episode. Just a small dab on your face for a day-long glow and make to your look, feel, smell better.
Liquid Cream Shave (5 oz.): Upgrade your shaving cream game with Lucky Tiger Liquid Cream which nourishes skin during close shaves and leaves it with healthy hydration. 
After Shave and Face Tonic (8 oz.): Infused with the right ingredients to instantly nourish and ease skin irritation from razor burn and nicks. Formulated to leave you with a toned and invigorated skin for a perfect day.
Moisturizer (3.5 oz.): Formulated with natural elements, this moisturizer regenerates and energizes skin for a healthy and invigorated complexion. It is alcohol-free and absorbs readily into the skin and boasts an unscented charm. Works for men with all skin types.