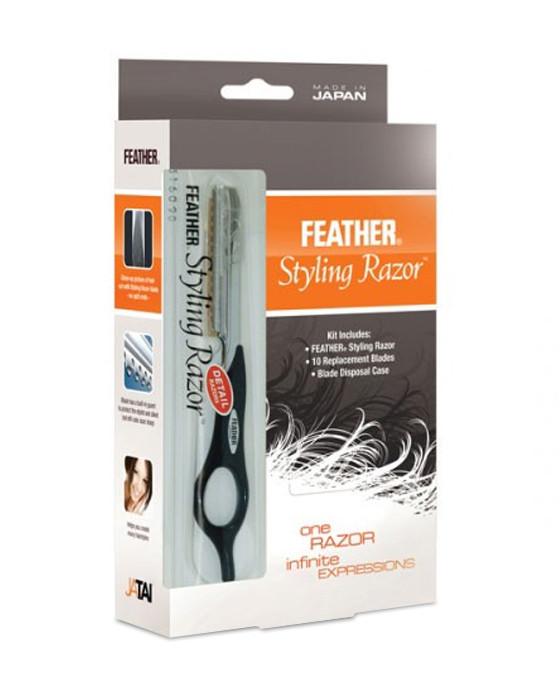 Feather Styling Razor, Standard Kit - Black Handle (6.25'')
Please Login / Register to view pricing and purchase products.
Feather's Detailing Razor Kit includes everything professional barbers require for achieving the perfect results.
This set includes a Feather Detailing Razor, ten Japanese stainless steel blades, and a deposit box for safe razor disposal.
Since this detailing razor carrier a shorter handle, the tool is ideal for the control necessary for intricate detailing. 
(6.25")
Proudly crafted in Japan.