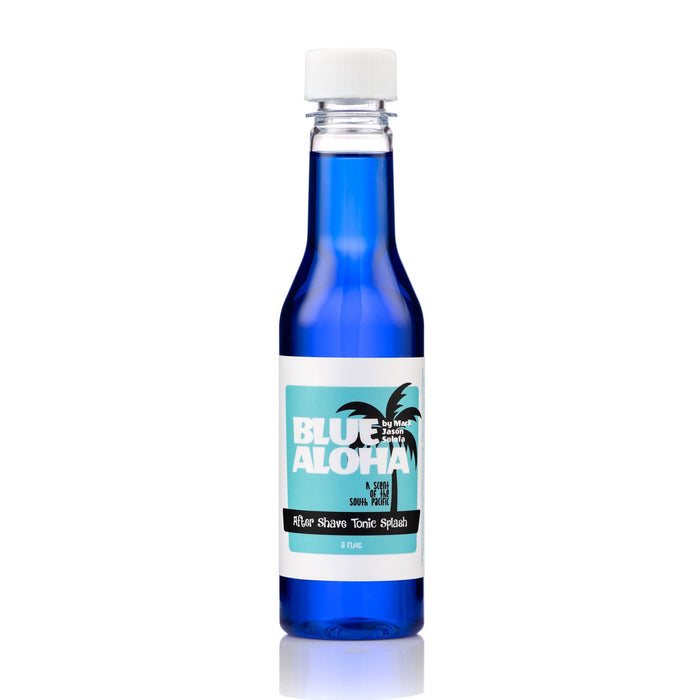 CSC-BALST Crown Shaving Blue Aloha After Shave Tonic 5 fl oz
Please Login / Register to view pricing and purchase products.
Description:
Blue Aloha's our first, official nod to the Islands of the South Pacific. We made it in collaboration with Berkeley, Cali barbering legend, Mark-Jason Solofa, a proud Samoan himself (he's also fond of most things '60s, not unlike us). Now you'll know why to expect hints of coconut and lime when the bergamot bounces. Read more about our collaboration with Solofa.
How To Use It: Once that babyface is back post-shave, splash it with some cold-ass water; it'll seal up any open pores. Next, with a couple drops' worth (not a shot glass' worth) on your palms, rub them for a couple of seconds then apply the tonic to your shorn mug. Don't rub, pat.

Ingredients: Denatured Alcohol, Purified Water (Aqua) Parfum, Polysorbate 20, Hamamelis Virginiana (Witch hazel) Distillate, Glycerin, F,D & C Blue #1.

Weight:  5 fl oz.