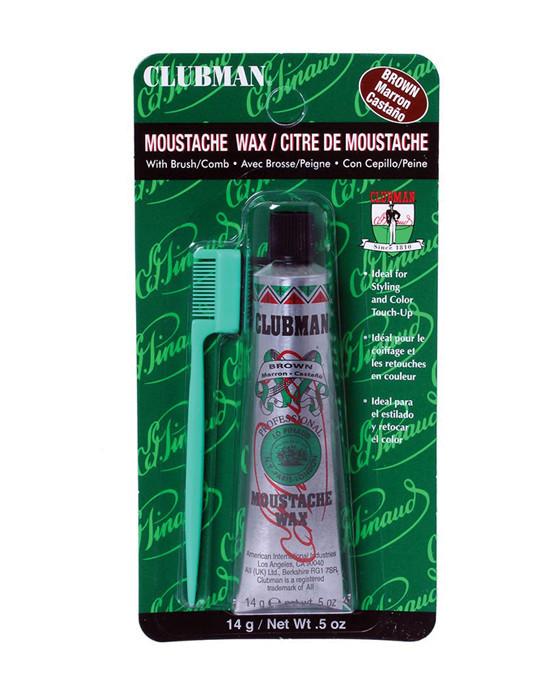 Clubman Moustache Wax Brown - 14 grams / .5 ounces
Please Login / Register to view pricing and purchase products.
The Clubman Moustache Wax Brown is designed to keep burly facial hair in mind. Usable for eyebrows as well, this product also volumizes thin hair through the use of its non-greasy formula. Made to settle loose strands of hair and to cover those white patches, this wax is versatile to maintain various styles. Comes with a special comb made specifically for facial hair so that hair remains in one area. 
Clubman Pinaud has been one of the best barber brands since 1810. Since its inception, the brand has elevated men's grooming to maximum sophistication. Includes a dapper Frenchman on the labels, it is the unofficial face of the brand. Parisian chic in every way, Clubman products coveted among cabinets and barber stations everywhere. Sleek and elegant throughout.