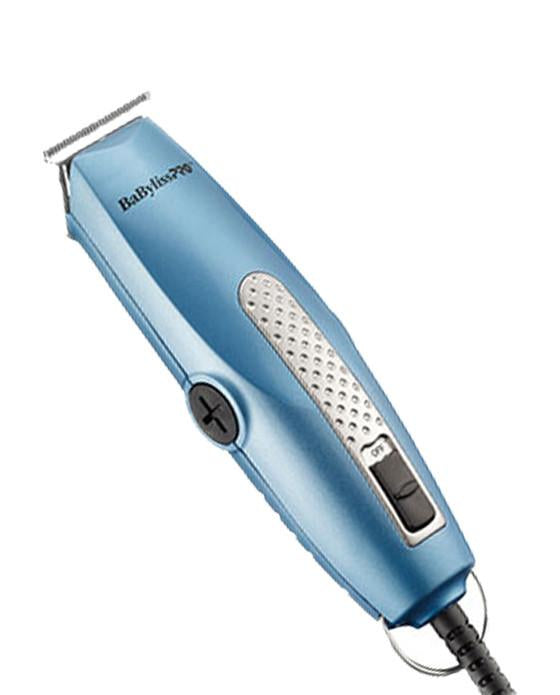 BaByliss Pro Outlining Professional Trimmer
Please Login / Register to view pricing and purchase products.
BaByliss is made with professional stylists and salons in mind. With over 55 years of experience and knowledge, they have revolutionized the electro-beauty industry. In 1961, they were the first to create a curling iron before improving that model to suit modern needs in 2013. Designed with purpose to last and be convenient, these tools are made to make the craft better.
The BaByliss Pro Outlining Professional Trimmer is made for a powerful close cut and shave. Includes:
High Carbon Steel 40 mm T-Blade for Outlining and Defining
Ultra-Slim Fine-Tooth Comb and Blade Assembly for Close Cutting and Shaving
Powerful High Torque Rotary Motor with Two Easily Replaceable Carbon Brushes for Longer-Lasting Motor Life
Includes 2 Cutting Guides
Ideal for Beards, Goatees, Mustaches, Sideburns & Necklines 
Made in Italy with compact expertise.