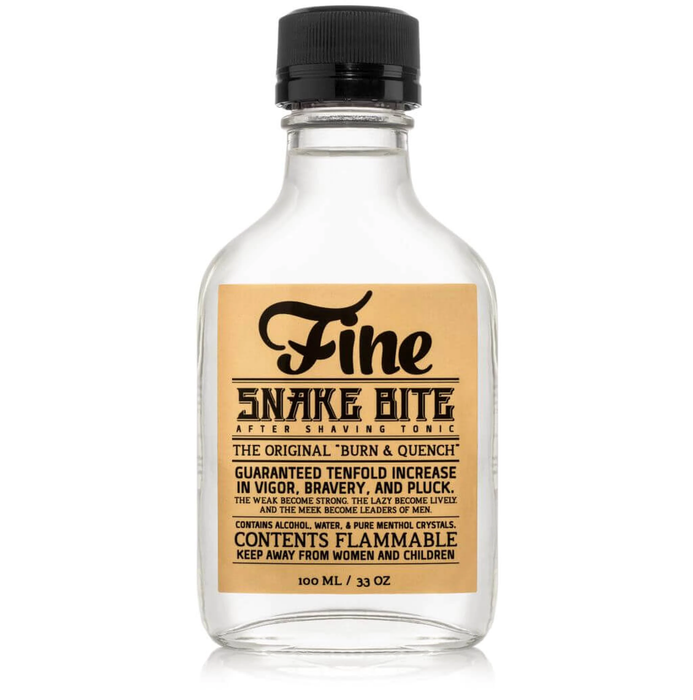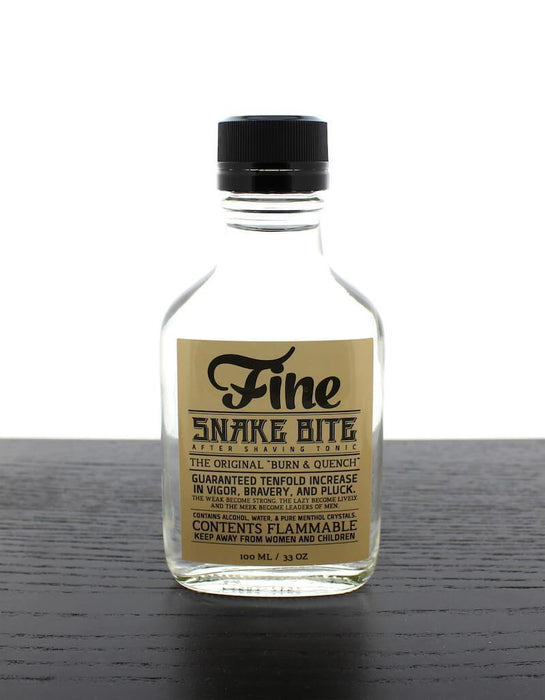 Fine Accoutrements Snake Bite Tonic
Please Login / Register to view pricing and purchase products.
Description:
A true menthol aftershave -- on steroids. If you love the cooling, skin-tightening sensation of these types of splashes, then Fine's Snake Bite After Shave is just what you need - the original "Burn & Quench". 
Like any good splash, it has antiseptic and astringent properties for your newly groomed skin. But then they take it to the next level with 5 times the menthol of their traditional formulation. It comes in an awesome, vintage glass bottle & label with a flow restrictor, so your splash goes where you want it, which is important in a product dubbed "Snake Bite".
Key Features:
Contains only Alcohol, Water, & Menthol.
Gives a cooling, skin-tightening sensation.
No fragrance added, but 5 times the menthol of Fine's regular splashes.
Contains No Artificial Colors, Emulsifiers, Petroleum, Silicones, Phthalates, or Parabens.
Rustic 3.3 oz. (100ml) Glass Bottle w/orifice reduction insert.
Weight:  3.3oz./100ml.
Made in the USA.