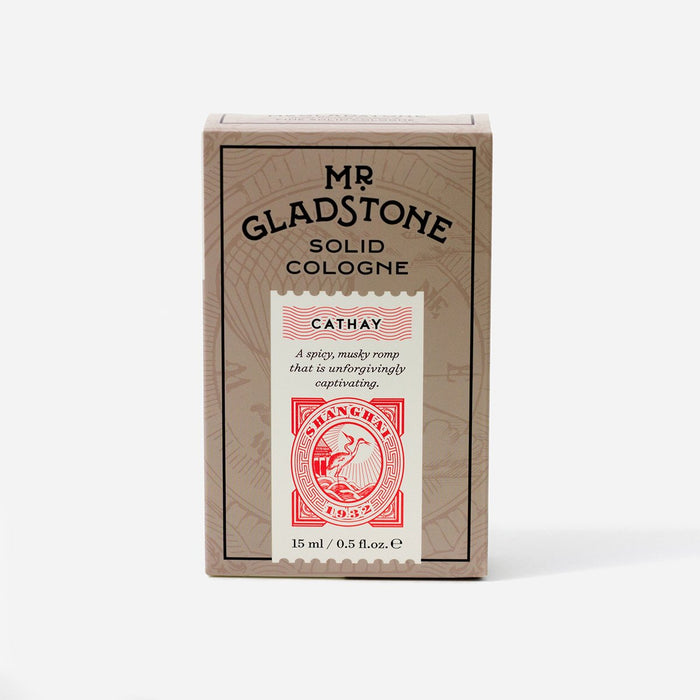 Mr. Gladstone Cathay Solid Cologne - Fine Fragrance Reminiscent of 1932 Shanghai (1 Unit)
Please Login / Register to view pricing and purchase products.
Natural, wax-based solid cologne designed to traverse life's thrilling paths with effortless confidence.
A spicy, musky romp that is unforgivingly captivating.
Opulence at the Cathay Hotel isn't just chandeliers and marble. Thick smoke swirls around the jazz bar while captivating women prowl in silk dresses, sipping on cocktails. It's where underground syndicates meet the refined social elite, European decadence adulterates Chinese tradition, and sin and seduction casually collide.
Cathay's captivating & confident scent notes include: sandalwood, mandarin, vanilla, amber, musk, and white clover honey.