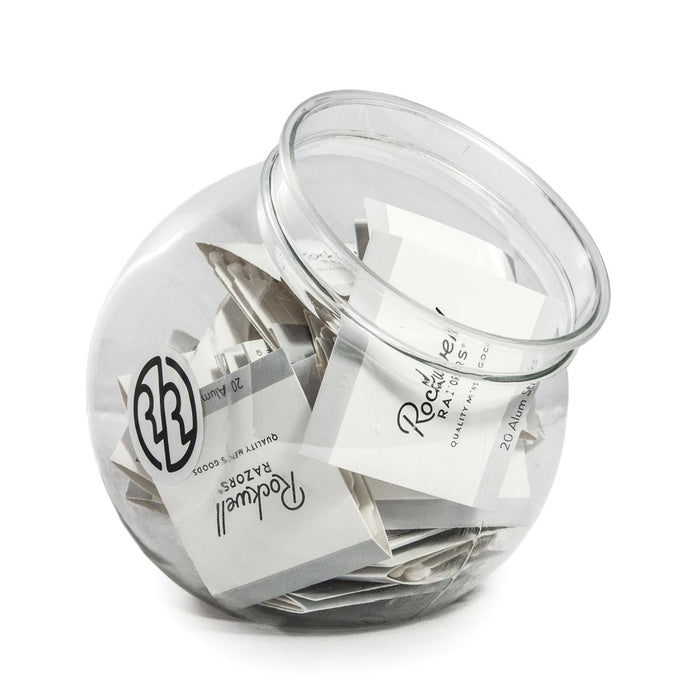 Rockwell Razors Alum Sticks 24-Pack Retail Bowl
Please Login / Register to view pricing and purchase products.
 Nicks and cuts happen to the best of us. Rockwell Alum Matches use natural ingredients to quickly and easily stop the bleeding.

Just rip one Rockwell Alum Match out of the pack, wet the tip, and apply to the affected area.

Rockwell Alum Matches are disposable after each use so you don't leave a bloody, "reusable" alum stick on your countertop, collecting bacteria.

Rockwell Alum Matches are excellent for reducing irritation or redness after a shave.
24 pack of Rockwell Razors Alum Sticks in a retail bowl display.
Soothe skin irritation and cuts with Rockwell Razor's Alum Sticks. Even the most expert of hands with a blade can cause scratches to your muzzle, particularly when you are in a rush.
Simply wet a Rockwell Alum Stick and dab it gently on the cut or irritated skin to seal and soothe irritation. Convenient for nicks and cuts one can experience along the way.