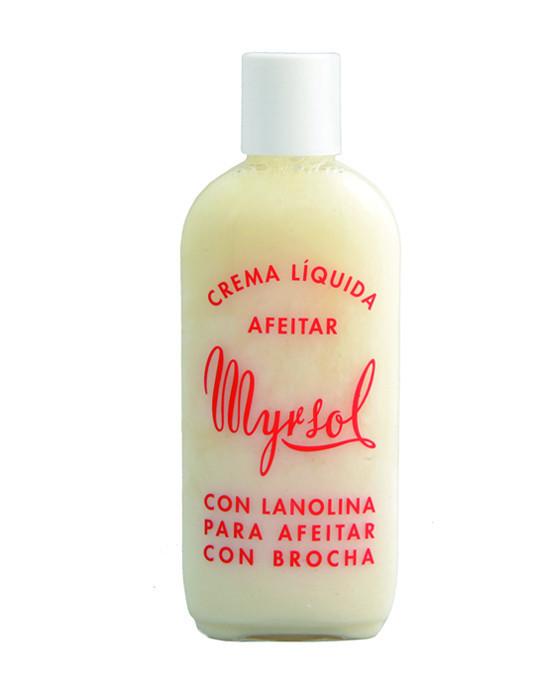 Myrsol Liquid Shaving Cream (200ml/6.8oz)
Please Login / Register to view pricing and purchase products.
Description:
Myrsol is an industry leader in aftershave production, though the renowned Spanish manufacturer's catalog carries this incredible Liquid Shaving Cream.
This wet-shaving cream contains lanolin, glycerin, and coconut oil, a combination of ingredients essential for leaving skin healthy and refreshed. 
It softens the facial hair making it easier for the blade to slide over the skin smoothly. It carries a light lemon fragrance that emits a strong masculine scent that compliments every shave.
Key Features:

Balm-like consistency.
Delicate lemon chiffon scent.
Enriched with lanolin, glycerin, and coconut oil.
Soft creamy texture makes thick, dense foam that makes shaving enjoyable.
Moisturizes and soothes skin.
Use with or without a brush.
Dermatologically tested formula.
Ideal for sensitive skin.
Improves skin's texture, Softens the skin.
Weight: 200ml
Manufactured in Barcelona, Spain.