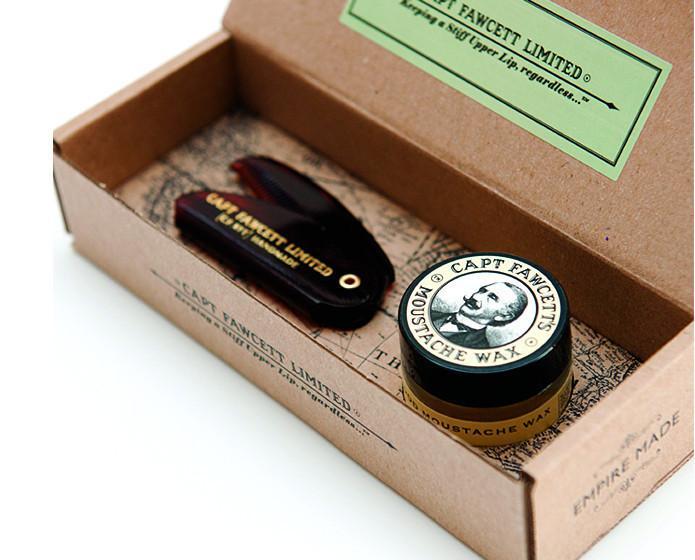 Captain Fawcett's Wax & Moustache Comb Gift Set
Please Login / Register to view pricing and purchase products.
A charismatic tribute to vintage commodities, Captain Fawcett's Wax and Moustache Comb Gift Set is the perfect pairing for the most mustachioed customers.
Containing Captain Fawcett's famous handmade Moustache Wax and the exquisite Folding Moustache Comb, this delightful little pairing is perfect for the novice and expert moustache man alike.
Made with beauty in the United Kingdom.