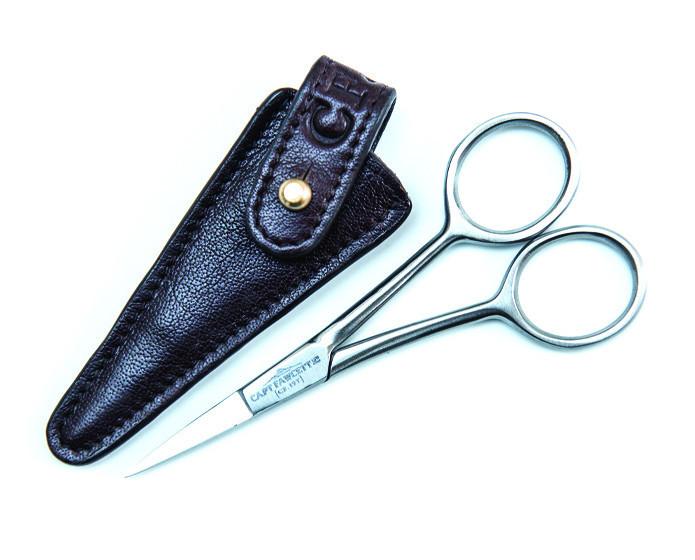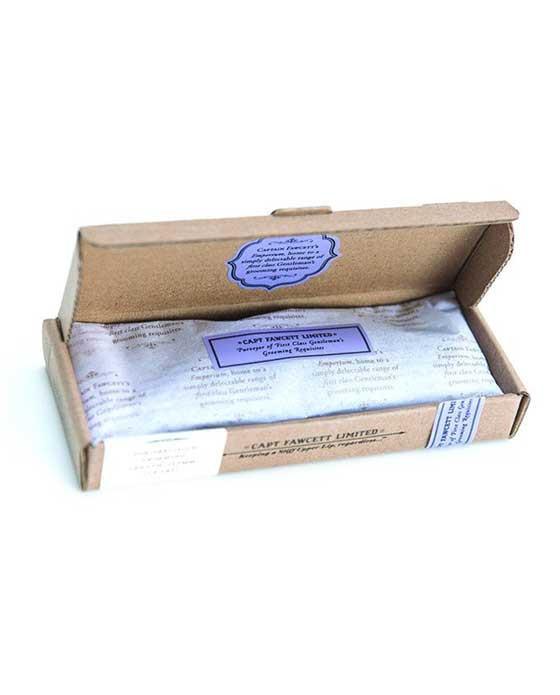 Captain Fawcett's Hand-Crafted Grooming Scissor (length - 100mm)
Please Login / Register to view pricing and purchase products.
Description;
Enabling precision trimming of your top lip topiary and the easy removal of those errant Beard whiskers. Captain Fawcett's Gentlemens Grooming scissors are sheathed in a beautifully crafted, natural vegetable-dyed leather pouch and secured with a strap and brass capstan stud for safe storage and ease of transportation.
Key Features:
Hand-Crafted Grooming Scissor.

Rounded Safety Tips to Prevent Cutting Delicate Areas. Make your trimming work easy and convenient.

Multipurpose: This scissor is used to trim safely around the ear, nose, face, and paw, very useful. No need to worry about poking your pet's skin with these round-tipped scissors.

Greater comfort and precision control. Engineering structure design allows you to grip them very comfortably and reduce the labor intensity of the user. This design ensures the minimum risk for repetitive motion injury.
Length: 100mm
Made in England.