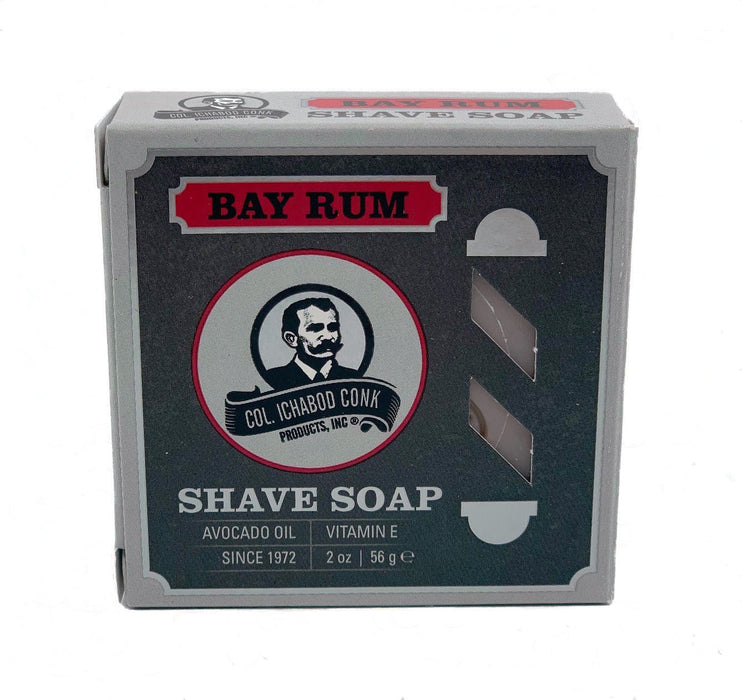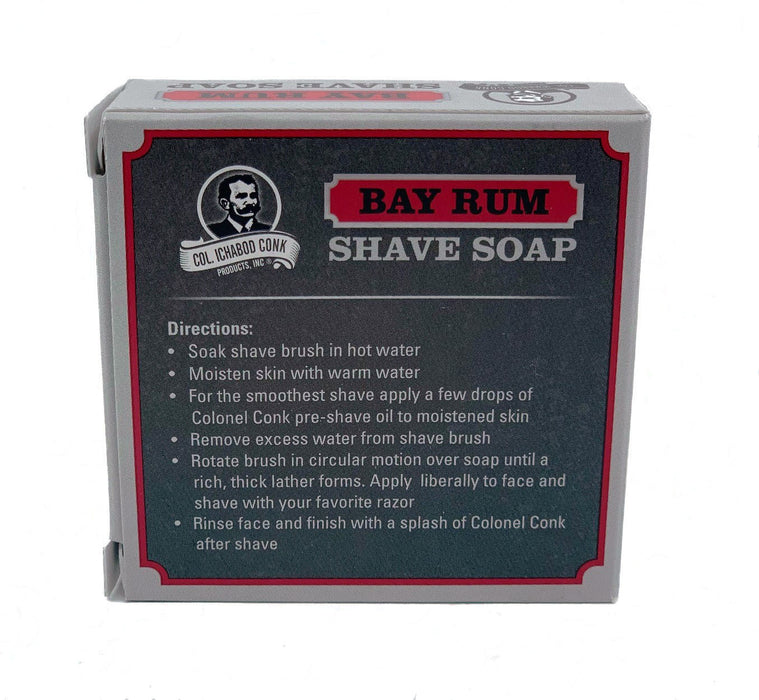 Colonel Conk Bay Rum Shave Soap (2oz)
Please Login / Register to view pricing and purchase products.
Description:

Transport yourself to the legendary world of wet shaving with our classic Bay Rum Shave Soap, a tribute to our namesake, Colonel Ichabod Conk. This timeless blend of tropical bay tree leaves and Jamaican rum is steeped in tradition, making it one of the original scents in the wet shaving realm.

Indulge in the nostalgic aroma of Bay Rum as you enjoy a rich, thick lather that ensures a smooth and confident glide during your shaving experience. With the added goodness of avocado and vitamin-e, your skin will be nourished and cared for.

Embrace the old-school inspiration you crave on certain days, and remember to start your grooming routine with our Pre-Shave Oils, creating the perfect foundation to prepare your whiskers for an exceptional shave.

Key Features:

2 oz. round soap puck in a cardboard box.
Outer diameter: 2 1/2"
Weight: 56 g/2 oz.

Ingredients: Sodium Palm Kernelate, Sodium Palmate, Water, Potassium, Palm Kernelate, Palm Kernel Acid, Fragrance, Potassium Palmate, Glycerin, Sodium Gluconate, Butyrospermum Parkii (Shea) Butter, Palm Acid, Sodium Chloride, Xanthan Gum, Persea Gretissima (Alvocade) Oil, Tocopheryl Acetate (Vitamin E), Aloe Barbadensis Leaf Juice, Maltodextrin

Made in the USA.