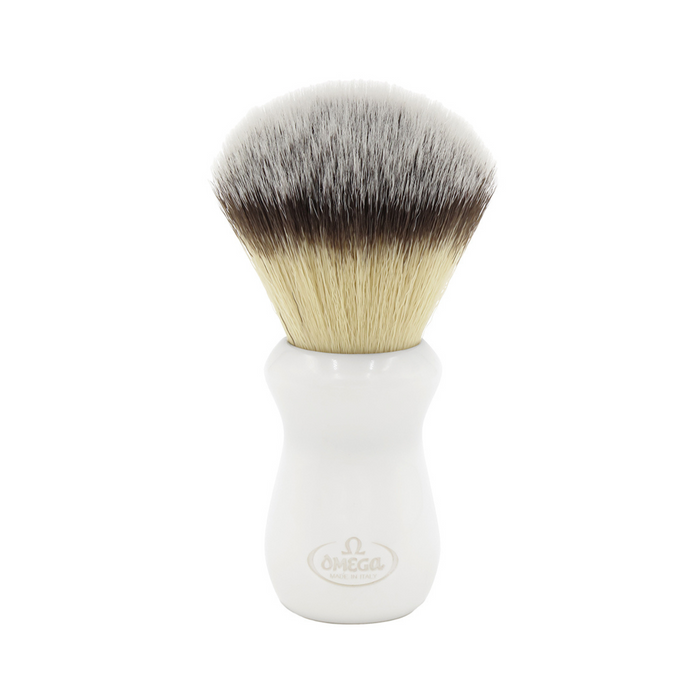 Omega Hi-Brush fiber shaving brush
Please Login / Register to view pricing and purchase products.
Description:
Omega Hi-Brush synthetic fiber shaving brush, white resin handle.
Laser engraved logo.

Hi-Brush ( badger effect), Black Hi-Brush (black badger effect) and S-Brush (bristle effect) synthetic fiber brushes are made of PBT semi-crystalline polyester synthetic fiber. The wavy monofilaments give the brush optimal characteristics for whipping creams and shaving soaps. Chemically pointed, they allow the foam to be dosed in the best possible way and are very soft in contact with the skin. PBT is a technologically advanced product compared to natural fibers as it is softer, more hygienic, easier to clean and maintain and more resistant to wear.

Characteristics:

Packaging: Single Brush
Tuft: Hi-Brush
Handle: Resin
Size: 118
Colour: White