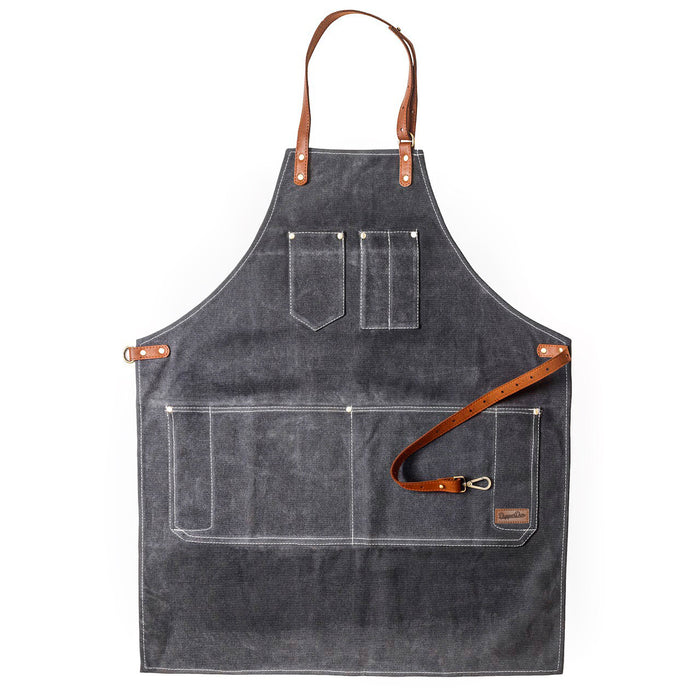 Dapper Dan Professional Barber's Apron - Charcoal
Please Login / Register to view pricing and purchase products.
Description:
The Dapper Dan Professional Barber's Apron is industrial in appearance and function. A hard-wearing apron made with a waxy canvas fabric, typical barbershop splatters from shaving and dyes are no match for this item.
Key Features:
Heavy duty waxed canvas material to keep you dry throughout your shift without compromising comfort.
All metal parts of the apron are made of stainless steel to keep ensure the product's durability.
Genuine leather straps and metal buckles, that are guaranteed to remain wear-resistant for an extended period of time.
Designed with two large pockets, all your essential tools can be stored within arm's reach.
Color Charcoal.

Washing & Cleaning Instructions:
We recommend they are washed only with hands, with a damp cloth for stains and a stiff brush for excess hair. The aprons are not suitable for:
Dry Cleaning.
Machine Washing.
Tumble Drying.
 Made in the United Kingdom.